upcoming shows
Date
City
Venue
Country
Tour: Reflection and Horizon
17.02.17
Winterthur, ZH
Helvti
Switzerland

Time:

20:00.

Address:

Wildbachstrasse 2.

Album release party: "Ellipse: Reflection and Horizon"

18.02.17
St. Gallen
La Buena Onda

Time:

20:00.
24.02.17
Andermatt, UR
Pinte Bar
Switzerland

Time:

19:00.
25.02.17
Glarus, GL
City Keller
Switzerland

Time:

20:00.

Admission:

15 CHF / 10 CHF (Vorverkauf). Buy Tickets
03.03.17
Stäfa, ZH
Kulturkarussell Rössli
Switzerland

Time:

20:30.

Admission:

20 / 15 CHF. Buy Tickets
more shows...
NEW VIDEO

LIVE IMPRESSIONS and ELLIPSE IS COMING
with underlying snippet of the album track:
"Gotta Deal With You"

ABOUT ME
"There's nothing more precious then a moment that goes by. Nothing will ever bring it back and nothing will ever feel exactly the same. So all we can do is to make the most of these moments and feel alive in the present. For me nothing does that better then listening to live music or playing it and by playing it I want to share those moments of 'now' and give others what live music gives to me.
Like Vega being one of the brightest star on in the night skies, music is the greatest source of energy for me. It's companions form the constellation of Lyra and so my companion is my guitar and together with great musicians I live and share my passion in the constellation of real live music."
PRESS
Contact and Social Media

BOOKING PARTNER and PROMOTION AGENCY
36zwei
Silvan Scheiwiller
+41/76'507'76'02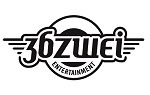 TECHNICAL RIDER
Duo
.
Trio
.
Band
.